At QMS Maritime Center we design courses that answer to the needs of an always evolving and modernising shipping industry. We are delighted to announce that our latest 𝐕𝐃𝐑/𝐑𝐞𝐦𝐨𝐭𝐞 𝐍𝐚𝐯𝐢𝐠𝐚𝐭𝐢𝐨𝐧 𝐀𝐬𝐬𝐞𝐬𝐬𝐦𝐞𝐧𝐭 & 𝐀𝐮𝐝𝐢𝐭 𝐜𝐨𝐮𝐫𝐬𝐞 is officially evaluated and recognised by 𝐓𝐡𝐞 𝐍𝐚𝐮𝐭𝐢𝐜𝐚𝐥 𝐈𝐧𝐬𝐭𝐢𝐭𝐮𝐭𝐞!
We are also working towards launching a few more, NI approved courses. Stay tuned!
Congratulations to all QMS team members!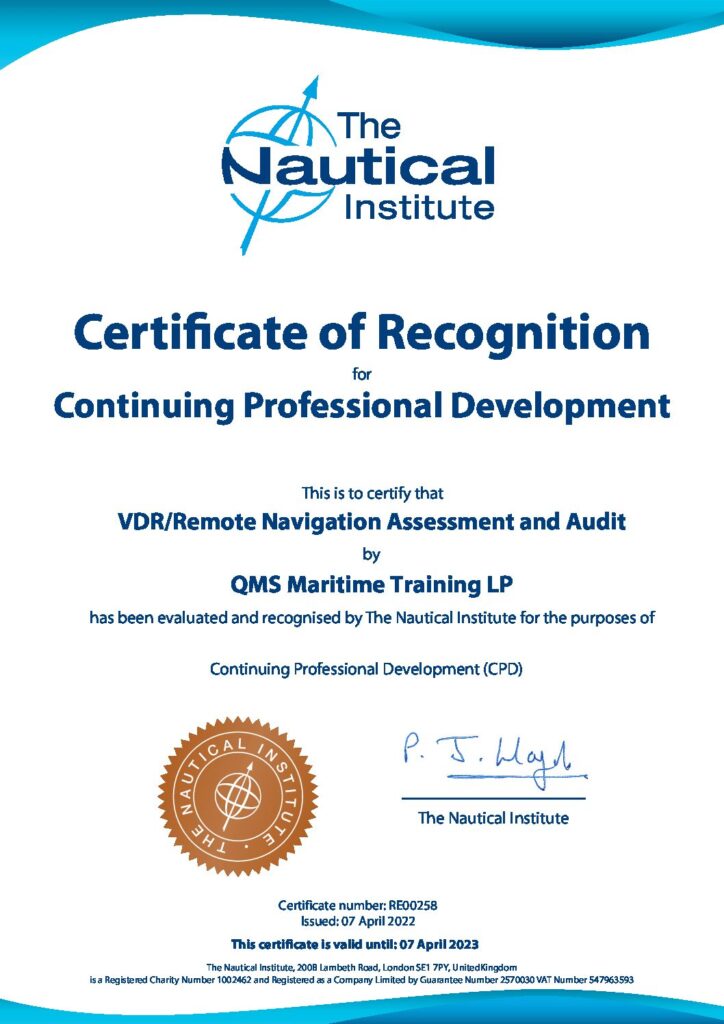 #maritimeindustry #maritimetraining #maritime #qmstraining #qms #shippingnews #shippingservices #shippingsoftware #greekshipping #maritimeeducation #brm #erm #cargohandling #thenauticalinstitute