Great news for QMS again! We are delighted to announce that our course on Oil/LNG Dual Fuel Diesel Electric Propulsion has been evaluated and recognised by The Nautical Institute for the purposes of Continuing professional Development! QMS Maritime Training Center, following current developments on LNG, is providing the shipping industry with quality and ethical maritime training!
We are also working towards launching a few more, NI approved courses. Stay tuned!
Congratulations to all QMS team members!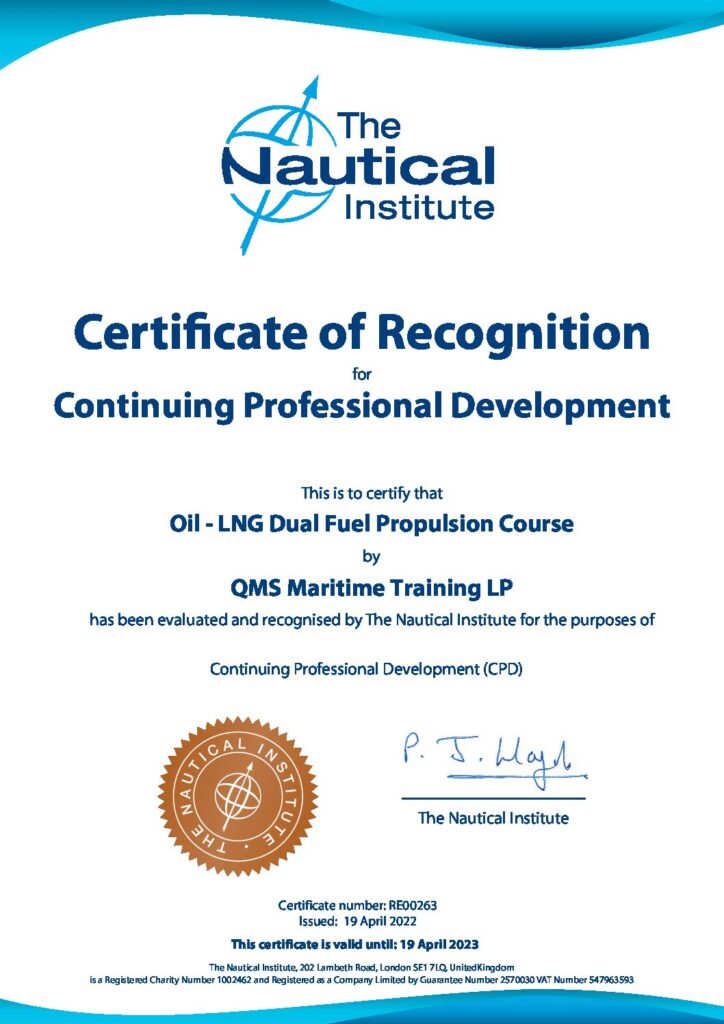 #maritimeindustry #maritimetraining #maritime #qmstraining #qms #shippingnews #shippingservices #shippingsoftware #greekshipping #maritimeeducation #brm #erm #cargohandling #thenauticalinstitute #oilandgas #lngshipping #lngshipping #lngindustry